Are you a young person in Devon struggling a bit with what is happening at the moment?
Did you know that DiAS direct supports young people as well as parents and carers?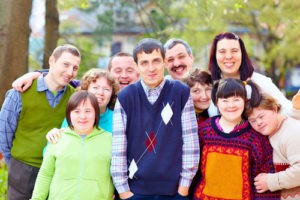 Young people with special educational needs have lots of worries at the moment – not being at school, trying to find routines with home learning, or missing a member of staff who might usually help you. Or perhaps you want to get in touch with teachers at school for a bit of advice or support but you're not sure how to do this. It's natural to be thinking about the future too and how you'll get back into school or college or how the changes to exam grades might affect you.
At DiAS we have two children's and young people's workers – Jane and Amy – though you can also speak to any of the DiAS Officers to get information and support. Jane and Amy are here to answer any questions you have, and give you advice and support about anything to do with your education, health or care.
You can have a look at our Facebook page for information about what's happening in Devon and if you want to speak to Jane, Amy or anyone else we can arrange a phone call, text, email chat or whatever works for you. We can talk to you directly, or we can to talk to you alongside your parent or carer. It's your choice.
Contact us to talk to someone today!