Children and young people, and the adults that care for them, should be at the heart of any decisions made about their education.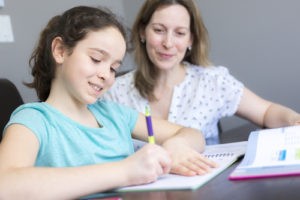 Helping your child to express their views and tell you how they feel about school or college is an important part of making sure they get support that works. It's the foundation of good support at school and college and, as your child gets older, in further education, training or in an apprenticeship.
And as your child's parent or carer, you know probably know them better than anyone. The relationship you have with them means you have a good understanding of what makes them tick. You'll know what they're good at and what they find hard; what they enjoy and what motivates them.
That makes your views invaluable when it comes to understanding their needs and getting the support right. Alongside your child or young person's views, what you think forms the basis of your child's support in nursery, school or college.
There are lots of ways that you can give your views and tell professionals and staff what you and your child are thinking. These views are important at every stage of the journey and you should have the chance to have your say whenever needs or support are discussed. The information on these pages can help you to understand how best to record your views and your child's, and the information that's most useful to share with others.
Find out how to:
We welcome feedback on this information. If you have any comments or suggestions about how we can improve it, please contact us.