Education, health and care (EHC) plans are for children or young people aged up to 25 with special educational needs (SEN). They're for those who need more support than can be given through SEN support in their mainstream nursery, school or college.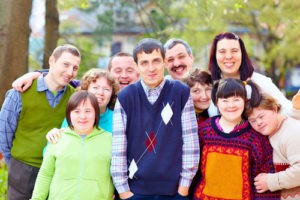 EHC plans are made by a local authority after an EHC needs assessment. A plan can include your child's health or social care needs as well as their educational needs, but they won't get a plan if they only have health or social care needs that don't affect their education.
Your local authority must make sure that your child or young person gets everything that's in their plan. EHC plans became law in 2014 and have now replaced Statements and Learning Difficulty Assessments.
This part of the DiAS website contains information about EHC needs assessments and plans. It includes guidance about deciding whether to apply for an EHC needs assessment and how to apply. There is also information about the needs assessment itself.
You can download our booklet about EHC needs assessment (PDF 191KB) which includes thinking about assessment, applying for an assessment and the assessment itself.
New information about draft and final EHC plans and how and when plans are reviewed and updated is coming soon.
We welcome feedback on our information. If you have any comments or suggestions please email diasinformation@devon.gov.uk or contact us.